Anthrax Pipeline Landscape Analysis of 10+ Companies by DelveInsight | Leading Companies – GC Pharma. Emergent BioSolutions, and Others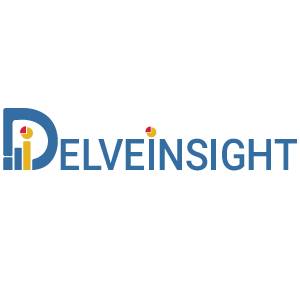 DelveInsight's, "Anthrax Pipeline Insight, 2022," report provides comprehensive insights about 10+ companies and 10+ pipeline drugs in Anthrax pipeline landscape.
Anthrax Pipeline landscape is provided which includes the disease overview and Anthrax treatment guidelines. The assessment part of the Anthrax pipeline report embraces, in depth Anthrax commercial assessment and clinical assessment of the pipeline products under development. In the Anthrax Pipeline Report, detailed description of the drug is given which includes mechanism of action of the drug, clinical studies, NDA approvals (if any), and product development activities comprising the technology, Anthrax collaborations, licensing, mergers and acquisition, funding, designations and other product related details.
Key takeaways from the Anthrax Pipeline Report
DelveInsight's AnthraxPipeline report depicts a robust space with 10+ active players working to develop 10+ pipeline therapies for various indications.
Promising Anthrax Companies such as GC Pharma, Emergent BioSolutions, BlueWillow Biologics, Paratek Pharmaceuticals, Altimmune, Greffex, Planet Biotechnology, Integrated BioTherapeutics, DEINOVE, Hawaii Biotech, VLP Biotech, Aphios Corporation, Enesi, and others are evaluating new Anthrax pipeline to improve the treatment therapies.
Promising Anthrax therapies in the pipeline in various stages of development include GC1109, AV7909, BW-1010, AVA, AIGIV 3.5 mg/kg, PA83-FhCMB, NP-015, and others
GC1109 targets as its antigen the anthrax toxin which, in infection, serves as a receptor binder. This vaccine is obtained by cultivating and purifying genetically engineered Bacillus brevis. In the phases 1 and 2 of clinical trials, GC1109 has displayed an excellent safety profile and dose-dependent immunogenicity. Currently, it is in phase II stage of development.
The vaccine candidate AV7909 is being developed for post-exposure prophylaxis of disease resulting from suspected or confirmed Bacillus anthracis exposure, in conjunction with the recommended course of antimicrobial therapy. AV7909 is comprised of Anthrax Vaccine Adsorbed (AVA) in combination with an adjuvant. The vaccine is currently in phase III stage of development.
Request a sample and discover the recent advances in Anthrax @ Anthrax Pipeline Outlook
The Anthrax Pipeline report provides detailed profiles of pipeline assets, a comparative analysis of clinical and non-clinical stage Anthrax, inactive and dormant assets, a comprehensive assessment of driving and restraining factors, and an assessment of opportunities and risks in the Anthrax Pipeline Landscape.
Anthrax Overview
Anthrax is a serious infectious disease caused by gram-positive, rod-shaped bacteria known as Bacillus anthracis. Anthrax can be found naturally in soil and commonly affects domestic and wild animals around the world. Although it is rare in the United States, people can get sick with anthrax if they come in contact with infected animals or contaminated animal products. Anthrax can cause severe illness in both humans and animals.
Recent News of the Anthrax Pipeline Development Activities
Dr. Jamie Benn Felix and the Cook Wildlife Lab team from Texas A&M University College of Veterinary Medicine & Biomedical Sciences tested the first oral anthrax vaccine for animals in August 2020. (CVMBS).
Health Canada approved Elusys Therapeutics Inc.'s (Elusys) monoclonal antibody (mAb) anthrax antitoxin Anthim (obiltoxaximab for injection) in August 2020 for the treatment of inhalation anthrax and can be used to treat post-exposure prophylaxis in both adults and children.
Anthrax Pipeline Analysis Report
The report provides detailed insights about emerging therapies for the treatment of Anthrax and the aggregate therapies developed by major pharma companies.
It accesses the different therapeutic candidates segmented into early-stage, mid-stage, and late-stage of development for Anthrax Treatment.
It outlines the key companies involved in targeted therapeutics development with respective active and inactive (dormant or discontinued) projects.
The Anthrax Pipeline Report evaluates the drugs that are under development based on the stage of development, route of administration, target receptor, monotherapy or combination therapy, a different mechanism of action, and molecular type.
It navigates the major collaborations (company-company collaborations and company-academia collaborations), licensing agreements, financing details, data presentation by the pharma giants, and regulatory approval in the Anthrax market.
The Anthrax Pipeline Report is built using data and information traced from the researcher's proprietary databases, company/university websites, clinical trial registries, conferences, SEC filings, investor presentations, and featured press releases from company/university websites and industry-specific third-party sources, etc.
Scope of the Anthrax Pipeline Report
Coverage- Global
Anthrax Pipeline Assessment by Phases– Late stage products (Phase III), Mid-stage products (Phase II), Early-stage product (Phase I) along with the details of, Pre-clinical and Discovery stage candidate, Discontinued & Inactive Candidates
Anthrax Pipeline Assessment by Route of Administration- Oral, Parenteral, Intravitreal, Subretinal, Topical, Molecule Type
Anthrax Pipeline Assessment by Molecule Type- Monoclonal Antibody, Peptides, Polymer, Small molecule, Gene therapy, Product Type
Anthrax Pipeline Companies- GC Pharma, Emergent BioSolutions, BlueWillow Biologics, Paratek Pharmaceuticals, Altimmune, Greffex, Planet Biotechnology, Integrated BioTherapeutics, DEINOVE, Hawaii Biotech, VLP Biotech, Aphios Corporation, Enesi, and others
Anthrax Pipeline Therapies- GC1109, AV7909, BW-1010, AVA, AIGIV 3.5 mg/kg, PA83-FhCMB, NP-015, and others
Dive deep into rich insights for Anthrax Pipeline Assessment, Visit @ Anthrax Pipeline Therapeutics Assessment
Table of Content
Introduction
Executive Summary
Anthrax: Overview
Pipeline Therapeutics
Therapeutic Assessment
Anthrax – DelveInsight's Analytical Perspective
In-depth Commercial Assessment
Anthrax Collaboration Deals
Late Stage Products (Phase III)
AV 7909: Emergent BioSolutions
Mid Stage Products (Phase II)
GC1109: GC Pharma
Early Stage Products (Phase I)
Intransal anthrax vaccine: Altimmune
Inactive Products
Anthrax Key Companies
Anthrax Key Products
Anthrax- Unmet Needs
Anthrax- Market Drivers and Barriers
Anthrax- Future Perspectives and Conclusion
Anthrax Analyst Views
Anthrax Key Companies
Appendix
For further information on the Anthrax Pipeline therapeutics, reach out @ Anthrax Pipeline Landscape
About Us
DelveInsight is a Business Consulting and Market research company, providing expert business solutions for the healthcare domain and offering quintessential advisory services in the areas of R&D, Strategy Formulation, Operations, Competitive Intelligence, Competitive Landscaping, and Mergers & Acquisitions.
Media Contact
Company Name: DelveInsight Business Research LLP
Contact Person: Yash Bhardwaj
Email: Send Email
Phone: 9193216187
Address:304 S. Jones Blvd #2432
City: Las Vegas
State: NV
Country: United States
Website: https://www.delveinsight.com/