Giftoin Launches Revolutionary Gifting Offering with 90 Second Delivery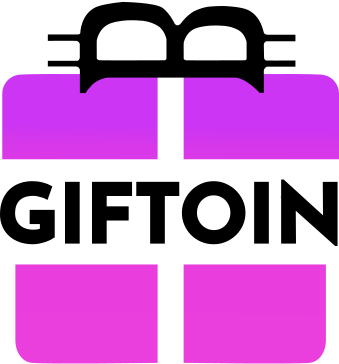 This new virtual gifting platform enables the creation, wrapping, processing, and delivery – all in 90 seconds.
Giftoin has launched its advanced gifting platform that encompasses the entire virtual gifting process from start to finish. The Giftoin solution enables the creation, wrapping, processing and delivery of virtual gifts within 90 seconds.
The Giftoin platform serves a variety of sectors and use cases: eCommerce businesses can provide customers with easy and secure virtual gifting experiences without any prior blockchain knowledge. The Giftoin solution also enables corporations to send a large volume of personalized, virtual gifts as rewards to employees, clients and business partners. By adding virtual gifts to their offerings, existing eCommerce online stores can reach untapped customer bases worldwide.
Virtual (Web3) gifts may consist of Bitcoin coin sets, MusicNFT, sports collectibles, fashion accessories, art, NFT, games and more. The gifts and greetings, which are securely stored in digital wallets, are permanently recorded on the blockchain in the recipient's name.
"We believe that virtual and Web3 gifting is the form that gifting will take in the future. By adding virtual gifts to their offerings, merchants and corporations can reach new audiences and geographies with zero investment, no pollution and no risk. Our platform makes virtual gifting easy for all parties involved in the gifting process, including the online merchant or organization, the creator, the giver, and the recipient," notes Giftoin CEO Aviv Katz.
To learn more, visit: https://www.giftoin.com
For more details, contact Giftoin at [email protected]
For updates follow Giftoin on Social Media:
https://www.youtube.com/channel/UC28WhNozf78Q57PrVPKKi4g
Watch the promo video of Giftoin – The Future Of Gifting on YouTube: https://www.youtube.com/watch?v=2uiJ_h2KluA
Media Contact
Company Name: Giftoin
Contact Person: Customer success
Email: Send Email
City: Caesarea
Country: Israel
Website: giftoin.com