Perbug Announces Pre-Mining Sales of PBUG Tokens: Join the Crypto-Powered Revolution in Freelancing and Crowdsourcing
Perbug is excited to announce the pre-mining sales of its PBUG tokens. As the world's largest crypto-powered freelancing and crowdsourcing marketplace, Perbug aims to revolutionize how employers and freelancers connect and work together.
Our platform brings employers and freelancers from all over the world, from different nations, regions, and territories. Employers can engage freelancers in various fields, including software development, writing, data entry, design, engineering, science, sales and marketing, accounting, and legal services.
The Perbug token (PBUG) will be used in day-to-day operations on the marketplace, including employing freelancers and making transactions. Additionally, there will be a 1% tax on all freelance jobs that will be redistributed to holders of PBUG. This tax will also directly fund development, including but not limited to the venture capital fund.
Perbug's mission is to simplify the working process and progress of freelancers across the globe by offering an alternative to the expensive middlemen generally required in these specific types of transactions. Members of the Perbug community and holders of the PBUG token can vote on how foundation funds are spent. Our goal is to open up huge markets to their suppliers.
We aim to make blockchain technology and cryptocurrency accessible to the masses, even if the majority don't know how it works. We also want to create an ecosystem where different solutions can emerge from a social perspective, including collaborative applications.
Our main goal is to provide the best crypto-verse opportunities on a global scale at low-tax prices. The Perbug ecosystem includes:
Perbug Market: the freelancing and crowdsourcing market
Perbug Smart Swap: where users can connect and process transactions, swapping any cryptocurrency and breaking into any user-touchable crypto space with low transaction fees and swift token swap processing
Perbug Non-custodial Exchange: a truly decentralized trading platform.
The total supply of PBUG tokens is 88,000,000,000, with a pre-mine supply of 26,400,000,000 and a mineable supply of 61,600,000,000. We are currently at the first stage of our roadmap, and PBUG tokens are available for early bird grabs on Txbit.io.
Don't miss out on the opportunity of a lifetime! PBUG tokens are the key to unlocking the future of freelancing and crowdsourcing on the world's largest crypto-powered marketplace. With a 1% tax on all freelance jobs that will be redistributed to holders and a dedicated development fund, PBUG is set to soar to new heights. Don't let this chance pass you by, join the revolution and buy your PBUG tokens before they go to the moon!
Don't wait; act now! BUY PBUG Tokens HERE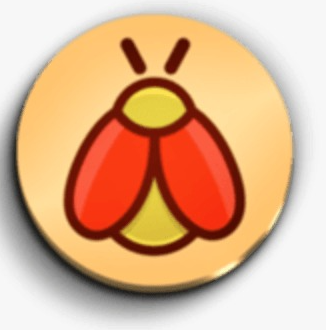 About Perbug
PerBug is a revolutionary cryptocurrency platform that aims to be the world's largest freelancing and crowdsourcing marketplace. Powered by the PBUG token, Perbug brings employers and freelancers from all over the globe, connecting them seamlessly and efficiently. Join us on our mission to make the gig economy accessible to everyone!
Perbug Socials
Website: www.perbug.com
Telegram: @PerbugMain
Media Contact
Company Name: Perbug
Email: Send Email
Country: United States
Website: www.perbug.com