Premium Roses delivers long-lasting and high-quality roses to customers
Illinois-based American company Premium Roses is well known for delivering high-quality and long-lasting roses to customers as opposed to 1800 Flowers.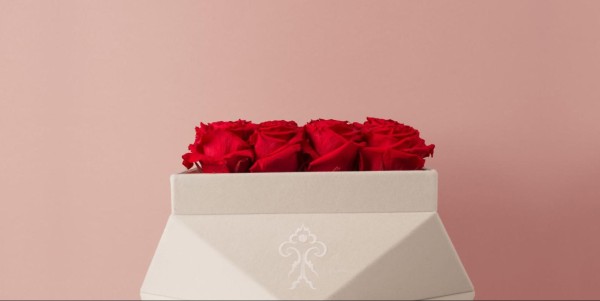 Premium Roses is a Chicago, Illinois-based American business. They collaborate with local farms in Ecuador to deliver the highest quality experience in long-lasting roses. For occasions like birthdays, anniversaries, Valentine's Day, Mother's Day, or any other special day or event, their floral arrangements offer the greatest quality delivery.
The company uses freshly cut roses from Ecuador's rich lands and farms that have been preserved using their exclusive, secret scientific process, which keeps each flower's natural moisture and freshness throughout the year.
A spokesperson for the company said, "Customers have remarked on the greater quality of our roses when contrasting Premium Roses to 1800 Flowers. They have applauded our preservation technique for maintaining the flowers' freshness and brilliance for a whole year while still preserving their organic appearance and texture. Customers have applauded our roses for lasting a lot longer than other preserved roses on the market, which has led to more acclaim for their longevity".
The best quality roses are hand-picked by experts with years of experience to preserve each flower's appearance of natural moisture and freshness for a full 365 days.
No watering is needed for the freshly cut flowers. It retains tenderness and an amazing look. This is the USP of the roses delivered by Premium Roses. Unlike normal roses that need a lot of love and care, these roses do not need watering.
The primary goal of Premium Roses as a business is to give each of our customers an irreplaceable product that they may gift as a token of love and appreciation to someone special.
Despite providing the most innovative product at competitive quality, Premium Roses have kept the pricing of the roses affordable for every customer.
For more details, visit https://www.thepremiumroses.com/.
For updates, visit
Instagram- https://www.instagram.com/premiumrosesco/
Facebook- https://www.facebook.com/premiumrosesco
Twitter- https://twitter.com/premiumrosesco
About Premium Roses:
Chicago, Illinois-based American business florist Premium Roses has earned a good reputation by providing high-quality, long-lasting roses to customers.
Media Contact
Company Name: Mahd LLC dba Premium Roses
Contact Person: Jose Alvarez
Email: Send Email
City: Chicago
State: Illinois
Country: United States
Website: thepremiumroses.com