Brian Serr's Frank Filler Studios Featured On GQ Britain
Young prominent streetwear label, Frank Filler Studios, gets global recognition after appearing on GQ Britain
Brian Serr is undoubtedly living the dream after quitting his job to create Frank Filler Studios, a streetwear brand that has grown in prominence in a relatively short while. In a related development, the brand recently dropped a new collection which was sold out after 36 minutes, a feat that remains unrivaled by any new fashion label in the industry. Frank Filler Studios is also getting worldwide recognition, appearing on GQ Britain two months ago, amidst rave reviews from fashion lovers in different parts of the world.
There has been a steady increase in the demand for fashion products across the globe, with thousands of brands and designers emerging to meet the growing and diverse needs of customers. However, the forward-thinking team at Frank Filler Studios, led by the passionate fashion enthusiast, Brian Serr, looks set to challenge the status quo, especially in the aspect of streetwear as substantiated by the recently sold-out collection.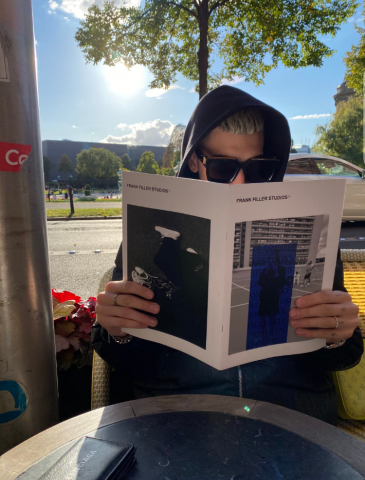 Frank Filler Studios is positioned to disrupt the dynamic world of fashion, representing the ravages while creating a direct link to inspirational art through prints. The streetwear brand offers different categories of products, carefully created with excellent craftsmanship through the trend-oriented implementation of cuts and prints to make each piece unique.
For more information about Frank Filler Studios and the range of products offered, visit – www.frankfillerstudios.com.
About Frank Filler Studios
Frank Filler Studios was founded by Brian Serr as a streetwear brand to deliver premium quality pieces to as many fashion lovers as possible across the globe. Brian took the risk of quitting his job to run his brand and follow his dream and passion to create pieces that help customers to express themselves through fashion.
Media Contact
Company Name: Frank Filler Studios
Contact Person: Brian Serr
Email: Send Email
Country: Germany
Website: www.frankfillerstudios.com